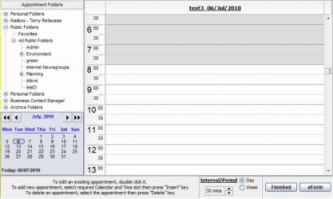 Microsoft Office
Integration with Microsoft Office provides links with Word, Outlook and Calendar.
Microsoft Calendar
Integrated with Microsoft Outlook Calendar our Appointments Module enables CRM users to book appointments for a range of different services.
The appointment can be viewed by other users in Microsoft Outlook.
Microsoft Word
Integration of Microsoft Word within our Document Management system (DMS) provides the ability to create standard and ad-hoc letters using templates. Data can be retrieved directly from other application databases, using our Integration Tools, and incorporated into letters. Draft letters can be saved and redirected for approval before publishing and sending to the client. Letters are automatically indexed and stored with our DMS.
Microsoft Outlook
Emails forwarded from Microsoft Outlook into DMS will be routed to the user's own InTray for action and stored with other customer correspondence.